Product Details
UC17 is a classic portable tank007 mini rechargeable flashlight. Only with a 18650 battery achieving 800 lumens of brightness and a range of up to 300 meters, UC17 will meet your needs such as camping, riding, and searching etc. In addition,with 5 model of high med and low strobe SOS, it could suit for everyday lighting perfectly. With anti-slip texture and prevent overheating design, you will love with this exquisite fellow.
FEATURES:
1.UC17 is high mini rechargeable led flashlight, which is suitable for riding, outdoor camping and searching.
2.Charging with indicator function, red is not full of electricity, green represents a full charge.
3..Constant current circuit chip for constant brightness. The flashlights has memory function to memorize the last mode.
4.Max 800 Lumens, can meet the requirement of high power lighting.
TECHNICAL PARAMETERS:
Brand & Model: USA Cree XM- L2T6
LED Lifespan: above 100,000 hours
Max Brightness: 800 lumens
Throw Beam: 300 m
Input Voltage: 3.0-4.5V
Output Level: five modes (High-Med-Low-Strobe -SOS)
Chip characteristics: Constant current circuit chip which maintains constant brightness
Power Source: 1*18650 Li-ion batteries
Burn Time: high light- 1.5 hours ;med light-4H, low light-30 hours
Size (cm): 13.1(length)* 2.4 (body diameter)*2.9(head diameter)
Weight (g): 110 (excluding batteries)
Switch: Head click switch
Material: made of durable aircraft-grade aluminum T6061
Reflector: High temperature vacuum coated aluminum mirror reflector
Lens: tempering optical lens
Treatment: premium Type III hard-anodized anti-abrasive finish
Waterproof: IPX-6
Anti dropping height: 1 m
Color: black
ACCESSORIES:
Lanyard, O-ring, One TANK007 Li-ion battery , USB cable.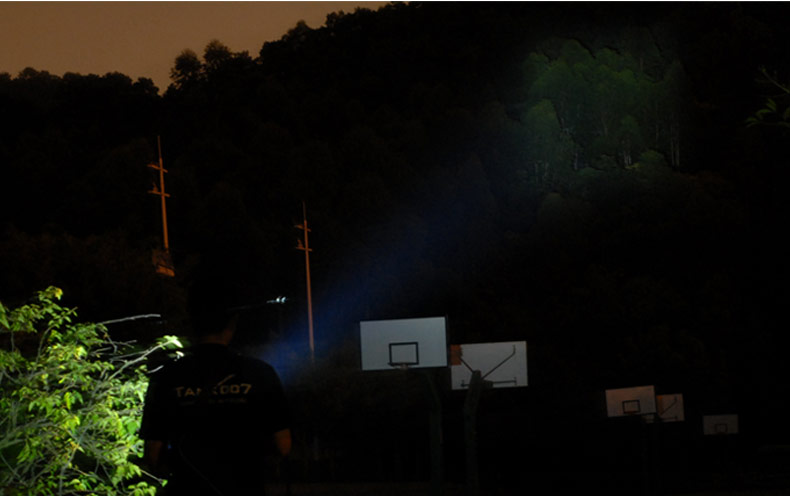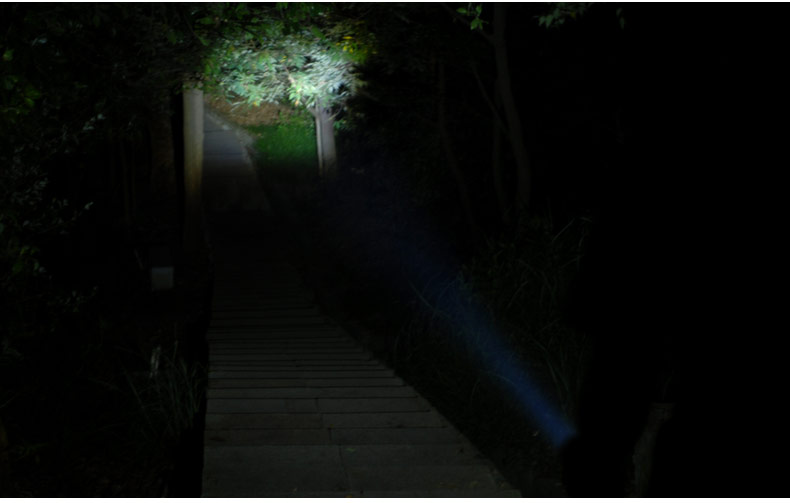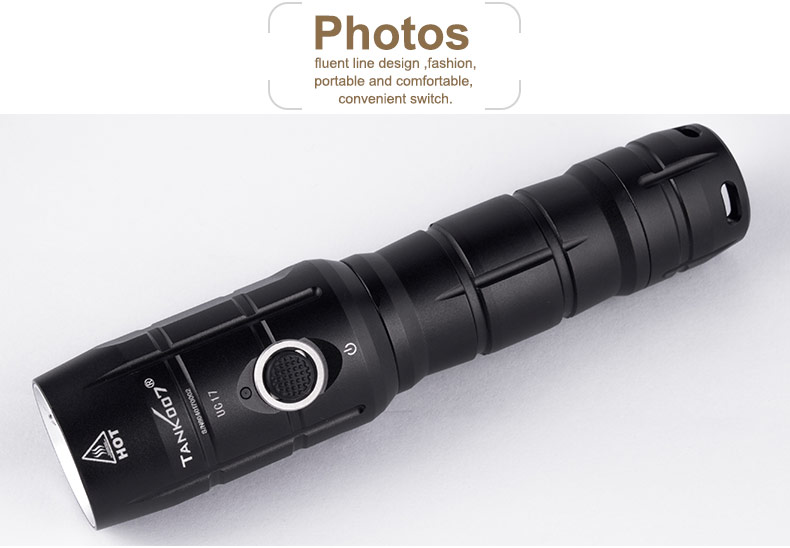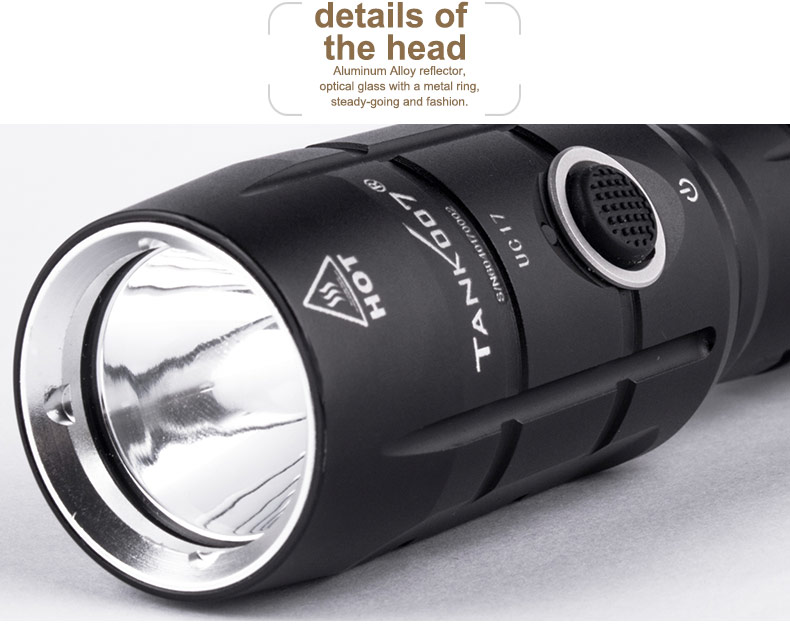 UC17 USB Rechargeable Flashlight 800 lumen
New Collection
#Bath&Body
Looking for bath products? We are here to help. From scrubs to tanners to shaving lotion, our body products offer the best in pampering luxury.
Shop Now